Community Coalition for Oral Health
We are a 501(c)3 not-for-profit organization comprised of community organizations committed to improving oral health in Southern Nevada.
Contact CCOH by emailing Cathie Davenport, Chair, at [email protected]
Mission: To achieve optimal oral health for all residents of Clark County by advocating for increased prevention, access and awareness.
Board of Directors: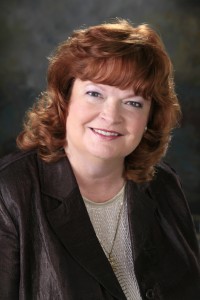 Cathie Davenport, Chair – Cathie Davenport has dedicated her career to dentistry spending the past thirty years working in administration and management in both the private sector and in large regional payer/insurance systems. Cathie is currently the Vice President of Client Relations for Nevada Dental Benefits, a dental insurance company that serves over 150,000 Nevadans. She attended UNLV and has been a resident of Nevada for 47 years.
Steve Williams, Treasurer – Following a twenty-five year career as a financial executive with General Electric Company, Mr. Steve Williams retired and moved to Las Vegas in 1990. He has served as Executive Director of The Huntridge Teen Clinic since 2004, after having served for six years on the Clinic's Board of Trustees as Treasurer. Steve has years of non-profit experience in addition to the times he has served on the Executive Committee for CCOH in varied capacities.
He is also a member and past Chairman of the Nevada Association of Nonprofit Organizations. In 2009, Mr. Williams was appointed to the State of Nevada Oral Health Advisory Committee (AC4OH), a position he held until 2015. He serves on several other committees, boards and coalitions including the Southern Nevada Maternal and Child Health Coalition. Mr. Williams is a US Army veteran and has been a resident of Nevada for 25 years.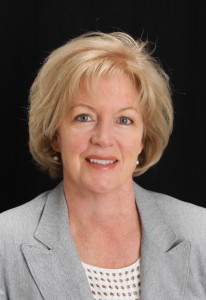 Marianne Sampson, RDH, MED, Secretary – Ms. Marianne Sampson has lived and raised her family in Las Vegas for over 35 years, after moving from Arizona. Marianne graduated from the Community College of Southern Nevada and has more than 20 years of experience working with the Las Vegas dental community. She enjoyed working in private dental practices for 15 years before joining the dental hygiene faculty at the College of Southern Nevada.  As a full time professor and serving as their Outreach Coordinator, she teaches Community Dental Health and organizes the students' Community Public Health Service Learning rotations and Community Service Projects.

Joanne Cummings, Immediate Past Chair – Ms. Joanne Cummings has been working in the dental field for 43 years holding a plethora of positions from dental assistant to office manager. A resident of Las Vegas for 23 years, she has worked in general, pediatric, and orthodontic offices. In addition to working in dental offices, she was also employed by a dental practice management company which led to employment experience at a major dental insurance company. Her most recent position was with Future Smiles, a school-base oral health program serving Clarke County. This experience allowed her to work with high-risk children and give back to a community she loves.
2014 Meeting Minutes
January 2014     March 2014        May 2014
2015 Meeting Minutes
 January 2015         March 2015            May 2015
July 2015               September 2015     November 2015
2016 Meetings
January 2016
              March 11, 2016                July 15, 2016
September 9, 2016          November 18, 2016
2018 Meeting Minutes
2019 Meeting Minutes
** For information on date, time and location please email us at [email protected]