Christine Garvey, RDH, President and Chair
Ms. Garvey has more than 14 years of experience as a licensed dental hygienist. She currently serves as the Chair of the Advisory Committee on the State Program of Oral Health (AC4OH) to address oral health issues impacting Nevadans. In addition, Ms. Garvey is a School Board Trustee for the fifth largest school district in the Nation. Since her election to the Clark County School District in 2008, she has led policy in support of school-based health centers. She also served as a member of the Concerned Citizens for Community Water Fluoridation – a group of professionals and residents in support of fluoridation in Nevada, and is an active member of the Nevada Dental Hygienists' Association, as well as held the position of State Sealant Coordinator for the state of Nevada from 2010 to 2013. A life-long resident of Nevada, Ms. Garvey is a 1999 graduate of the College of Southern Nevada.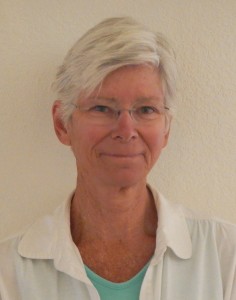 Pamela J. Straley, MS, RN-C, Vice Chair
Ms. Straley's is a Family Nurse Practitioner with a long and diverse background in nursing and health care administration. She has worked nationally and internationally, including for the U.S. Embassy Medical Unit in Indonesia and as a consultant for the United States Agency for International Development. In the states, she has worked with the American Public Health Association, and Peace Corps; in addition to working closely with social and political leaders to support community health education and service activities. Most recently Ms. Straley served as Manager of the Children's Cabinet Clinic in Incline Village serving low income, uninsured residents of Northern Nevada where she initiated dental screenings and fluoride varnish clinics for children. She is a graduate of California State Long Beach (1970), and the University of California, San Francisco (1985).
Syd McKenzie, RDH, BSDH, Treasurer
Ms. McKenzie, a licensed and active dental professional for 40 years, is an alumna of Idaho State University (ISU) where she received a Bachelor's degree in Dental Hygiene. She attended
graduate school in ISU's Audiology and Speech Pathology Department where she concentrated on Dental Related Speech Pathologies; and while there co-authored research which was instrumental in the inclusion of dental neglect in S1374 – a child neglect and protection bill later passed by the Idaho Legislature. Also while there she participated in a cooperative Oral Myofunctional Therapy-Dental Specialty project with Brigham Young University where she designed appliances and assisted in the development of exercises to enhance speech for individuals living with cancer. In addition to working in general dental and periodontal specialty practices, Ms. McKenzie has worked in a variety of interdisciplinary public health settings – experiencing first-hand the tremendous oral health needs of Nevadans.  She has been a resident of Nevada for 44 years, is an active member of several state and national professional organizations, and is Chair of the Northern Nevada Dental Coalition for Underserved Populations (CUSP).  Ms. McKenzie also serves as an adjunct faculty member in Truckee Meadows Community College's Department of Dental Hygiene.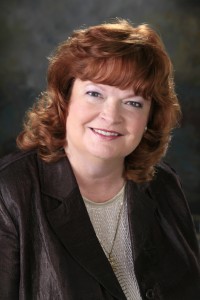 Cathie Davenport
Ms. Davenport has dedicated her career to dentistry spending the past thirty years working in administration and management in both the private sector and in large regional payer/insurance systems. She is currently the Vice President of Client Relations for Nevada Dental Benefits a dental insurance company that serves over 150,000 Nevadans. Ms. Davenport, a resident of Nevada for close to 50 years, also serves as Chair of the Community Coalition for Oral Health (CCOH), the regional oral health coalition representing southern Nevada.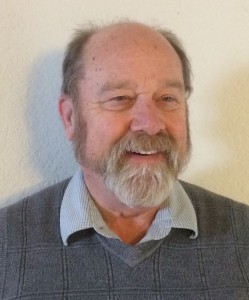 David K. Lund, DDS
Dr. Lund began his dental career in the US Army's Dental Corp. After completing his tour of duty in the armed forces in 1970, he graduated from Stanford University (1974) with undergraduate degrees in Biology and Psychology, and in 1978 he graduated with a dental degree from the University of California San Francisco.  Following graduation, Dr. Lund worked 8 years for the Toiyabe Indian Health Project before opening his own dental practice in Minden, Nevada. Most recently, he has served as the clinical supervisor and instructor for the Truckee Meadows Community College Dental Hygiene Program.  Dr. Lund is a member of the American Dental Association and the Northern Nevada Dental Society, in addition to many civic organizations.  He has been a resident of Nevada for 33 years.
Wendy K. Madson
Mrs. Madson has worked in the nonprofit world for the past ten years with a focus on dental education, health, nutrition and outreach in rural Nevada. Currently living in Dayton, Nevada, Mrs. Madson works alongside dental professionals and community health nurses in creating dental events across the county. Mrs. Madson's love of children and nature keeps the diversity of her work flowing through to schools and youth programs as she assists in designing and creating school gardens as well as performing the strategic work of making salad bars across rural Nevada schools a reality. Mrs. Madson is a member of the Northern Nevada Dental Coalition for Underserved Populations (CUSP), the regional oral health coalition representing northern Nevada.
Dr. Mark Rosenberg, DDS
Dr. Mark Rosenberg is a graduate of the City University of New York, obtaining Bachelor of Arts (BA) and Master of Arts (MA) degrees. He then attended New York University College of Dentistry, receiving his Doctor of Dental Surgery (DDS) degree.
Dr. Rosenberg completed an internship with the Department of Oral Surgery at Harlem Hospital Center/Columbia University. He then completed a Master of Public Health (MPH) degree at the University of Texas with emphasis on community health.
Prior to coming to Community Health Alliance/Saint Mary:s (CHA) in 2004, Dr. Rosenberg was with the United States Public Health Service (USPHS) from 1978-2004, with assignments with the National Health Service Corps/HRSA and the Indian Health Service, starting, rehabilitating, and managing dental programs. During this time he worked on projects with the WK Kellogg foundation, U.S. Army, U.S. Air Force, and USPHS/Ryan White funded program. El Paso Texas actually named a "Dr. Mark Rosenberg" day to honor his accomplishments. He "retired" at the rank of Navy Captain.
From 2004-present, at CHA, Dr. Rosenberg's areas of interest were preventive dentistry/dental public health, pediatric-hospital dentistry and oral surgery. He has operating room privileges at all Reno area ambulatory surgery centers. He also provides dental care for Sierra Nevada Job Corps students since 2006-present.
He is a Fellow (FAGD) of the American Academy of General Dentistry. Dr. Rosenberg is a member of the Nevada & American Dental Associations, Special Care Dentistry Association, Academy of Pediatric Dentistry, and the Association for Public Health Dentistry.